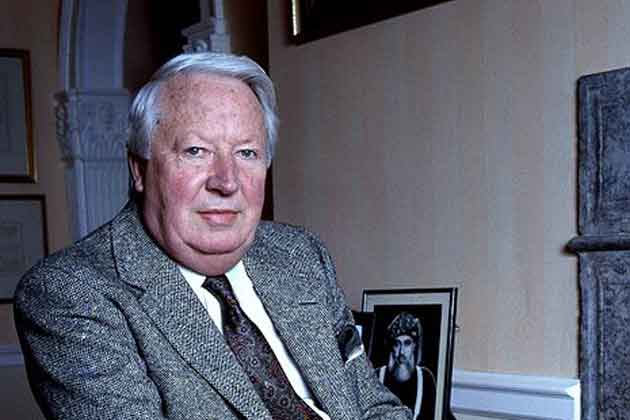 NEW DELHI: Following appeal by detectives in Wiltshire, southwest England, to witnesses or victims of alleged child sexual abuse by the late former prime minister Edward Heath of the United Kingdom, Wiltshire police said Tuesday that they had received a number of calls.
As per a news report by Reuters, police forces in two further British regions said on Tuesday they were examining allegations of historical child sexual abuse against the former PM who died in 2005 at age 89. Wiltshire police have confirmed that they had received "a number of calls" after that appeal.
Heath, a keen yachtsman and musician, was prime minister between 1970 and 1974 and leader of the Conservative Party for 10 years. He was replaced in 1975 by Margaret Thatcher, with whom he had a highly fraught relationship.
Heath was unmarried and had no family. The Sir Edward Heath Charitable Foundation, which runs a museum at his former home in Salisbury, Wiltshire, told the BBC it welcomed the inquiry and "wholeheartedly believe (it) will clear (his) name. "We will cooperate fully with the police in their inquiries," a foundation spokesman said.
Heath is the latest high-profile British political figure to have been linked to child sexual abuse allegations. Late BBC TV presenter Jimmy Savile was also accused to have abused hundreds of victims for decades, using his privilege as a celebrity.
Detectives in Wiltshire, where Heath lived for much of his life, failed to pursue a criminal prosecution when a person threatened to raise accusations that Heath may have been involved in offences concerning children. However, it did not elaborate the charges.