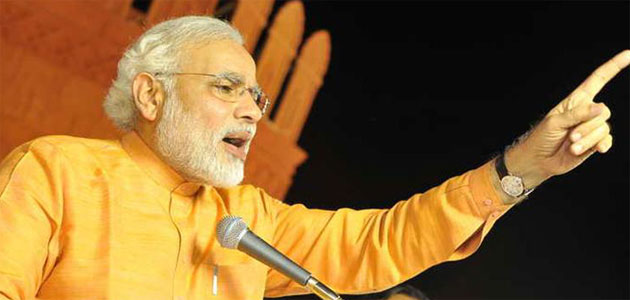 NEW DELHI: Even as Rashtrapati Bhawan is gearing up for the oath taking ceremony of Narendra Modi as the 15th prime minister of India, the PM-elect is busy in shaping up a Cabinet that aims at "minimum government with maximum governance".
Although there is no official information yet, indications are that the size of the Cabinet may be very small with each Cabinet minister may have to handle a cluster of departments in complementary sectors. The PM-elect is learnt to be consulting a number of people on radical restructuring of ministries to deliver smart governance.
A statement issued from Gujarat Bhawan on Sunday said, "focus is on convergence in the activities of various ministries where one cabinet minister will be heading a cluster of ministries which are working in complementary sectors". Modi reportedly wants massive changes in the work culture of various ministries.
Amid speculations over the size of the Cabinet and its members, sources close to the PM-elect hint Arun Jaitley, Rajnath Singh and Nitin Gadkari of BJP, and Anant Geete of Shiv Sena may get key portfolios. While Jaitley may get Finance, Rajnath will handle Home and Gadkari one of the infrastructure ministries. Other probables are Sushma Swaraj, Venkaiah Naidu, Ananth Kumar, Ravi Shankar Prasad, Uma Bharti, Harsh Vardhan and Piyush Goel.
Modi will take oath at the Rashtrapati Bhawan at 6pm on Monday. But till late Sunday, Rashtrapati Bhavan had received no list of ministers from the Prime Ministr-designate. It is also being told that an expansion of the ministry may take place later.
Senior BJP parliamentarian and former minister Sumitra Mahajan may become the Speaker.