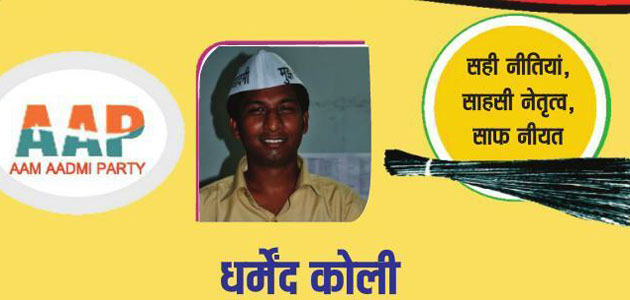 NEW DELHI: Seemapuri MLA Dharmender Koli who was booked for molestation charges Monday, has denied the charges. A report on Ibnlive.com had stated that Koli was booked by police for molestation and outraging modesty of women charges on Monday.
The AAP MLA denied the charge vehemently, and is quoted by the website that nothing like that had happened.
"We have been celebrating our victory since morning. We had a road show today and I was in an open jeep, from where I was not allowed to get down. And I do not know why was such a blame has been put on me and an FIR was registered. Nothing like this happened. There were almost 2,000 people with me," Koli is quoted by the website.
He was booked under sections of unlawful assembly and other sections on the complaint of Veer Singh Dhingan, a former Congress MLA, as per media report.
Dhingan alleged that Koli and others entered his house and misbehaved during their Vikas Juloos. He said Koli's supporters threw alcohol bottles inside a Valmiki Temple in the area.
The incident took place in the evening in Seemapuri area of Northeast Delhi. More details are awaited.