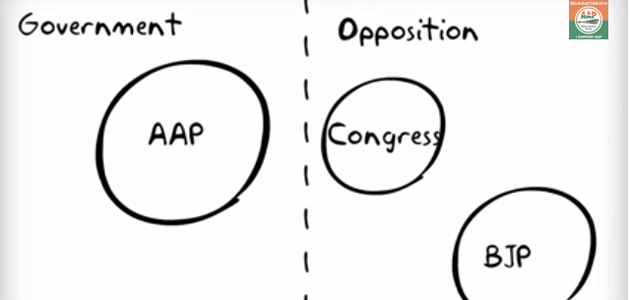 NEW DELHI: Following criticism from the political class and media experts, the Aam Admi Party has published a video on YouTube, explaining why the party chose to accept support from Congress.
The party justified the decision even as it claimed most of the voters from Delhi wanted AAP to form the government. The video says the party got two types of responses — a. AAP must keep away from both Congress and BJP and b. it should form the government and prove that they can deliver.
AAP says people are passionate about both views. The party asked about 26 lakhs people to express their opinion on if they should form the government. People expressed their opinion through internet and SMSes apart from 272 public meeting held last week. A majority of people said AAP should form the government.
The party which had promised not to enter into any agreement with Congress and BJP, has released the video in seven languages — Tamil, Kannada, Telugu, Hindi, Malayalam, Marathi and English.
The video also mentions that Congress will get no ministry and will not be a part of the government.
In reply to BJP's accusations, APP said in the video, "We don't think of Congress or BJP. We think only of the common man."