The BJD government in Odisha launched the Aahar scheme on April 01, the occasion of Odisha Day, in four cities. Under the scheme the government will provide a meal of rice and dalma, a popular dish in the state and made of pulses and vegetable, for Rs 5 only.
While people from all sections of society welcomed the scheme as it will ensure no body remains hungry due to poverty any more in the urban areas, many feel the scheme is a populist measure to gain votes and make people idle, thus reducing production in the long run.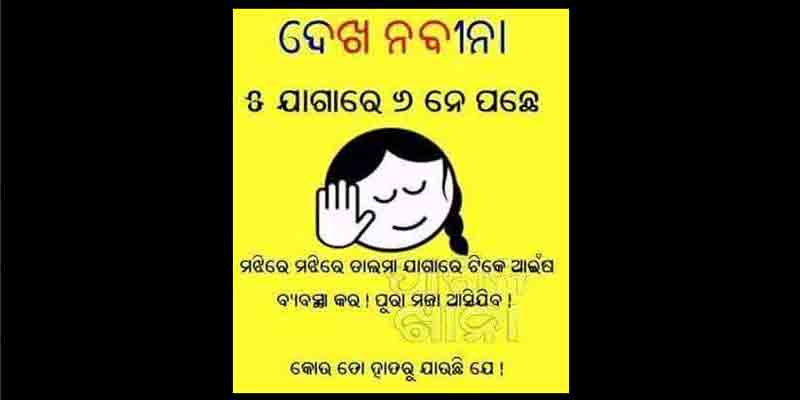 Some believe people with self-respect will never accept such a scheme which is aimed at making fun of poverty and turn them into beggars. However, people from all income groups were seen at the stalls on the opening day enjoying food for as cheap as Rs 5. Several non-governmental organizations are involved in the scheme with help from the state government as Central PSUS are reportedly reluctant to fund the project. Following non-cooperation from the PSUs which are operating in the state and making huge profit, the ruling BJD workers have held protests at the offices and have threatened further function if they do not change.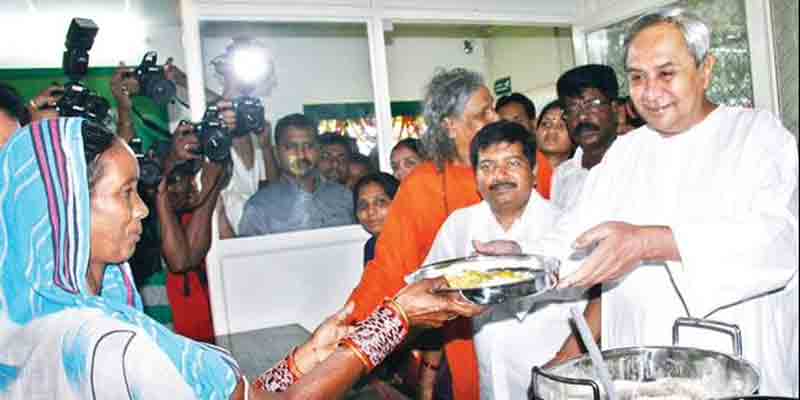 The scheme was implemented in Cuttack, Bhubaneswar, Rourkela and Brahmapur at first phase, and will soon expand to other cities.Pattnaik flagged off the scheme in Bhubaneswar, followed by Rourkela where he attended a meeting addressed by Prime Minister Narendra Modi to dedicate a new unit of the Rourkela Steel Plant to the nation on Wednesday.