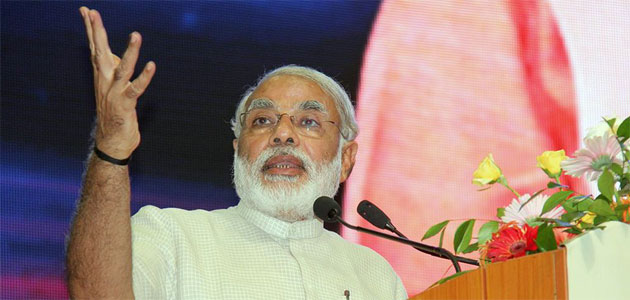 NEW DELHI: Narendra Modi came down on Aam Admi Party convener Arvind Kejriwal on Saturday for the first time. Modi, addressing a rally in Delhi, accused Kejriwal of backstabbing Gandhian social activist Anna Hazare.
Hazare, widely considered as the mentor of Kejriwal, came down against the latter recently following allegations that donations were being collected on his name and the anti-corruption movement he led.
Addressing a huge crowd in an election rally in Shahadra, east Delhi, said the AAP leader back-stabbed the social activist for his personal political ends.

Loading ...
Without naming Kejriwal or his Aam Aadmi Party (AAP), the BJP's Prime Ministerial candidate cautioned people against voting for the "newcomers".
"Many years, after the JP movement, Anna Hazare blew the bugle against corruption. We were hopeful that people would get rid of corruption," said the Gujarat chief minister amid thunderous crowd cheering for Modi.