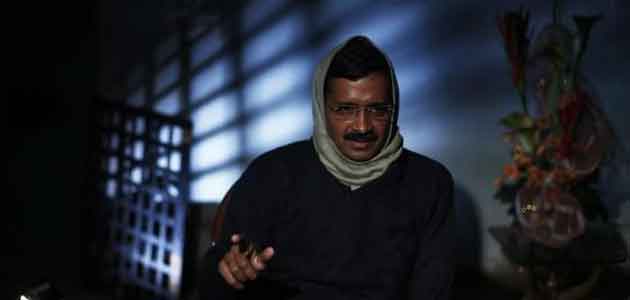 NEW DELHI: Aam Aadmi Party chief Arvind Kejriwal has been sent to two-day judicial custody on Wednesday by a Delhi court in a defamation case filed by former BJP president Nitin Gadkari.
Kejriwal has to spend next two days in the Tihar jail till the next hearing on May 23 as he refused to pay a bail bond of Rs 10,000 in the case, as per Gadkari's lawyer Pinky Anand.
The former BJP chief had filed a criminal defamation complaint against Kejriwal after he came out with a list of India's most corrupt politicians including Nitin Gadkari. He had made the list public at a party meeting in Delhi in the run-up to the 16th Lok Sabha elections.
Gadkari has alleged in a petition that such acts of Kejriwal have damaged his reputation and caused irrepairable losses to his political career even as it was done to malign him just before the Lok Sabha elections.
Gadkari claimed through his advocates Pinky Anand and Ajay Digpaul that the AAP chief had leveled "false, baseless, scandalous and defamatory statements" against him to lower his dignity.
"Such false, baseless, scandalous, fabricated and defamatory statements have been made with the ulterior motive and wrongful intent to malign and tarnish the image of the complainant and the same constitutes the offence of defamation under section 499 IPC, punishable under section 500 IPC," said the petition.