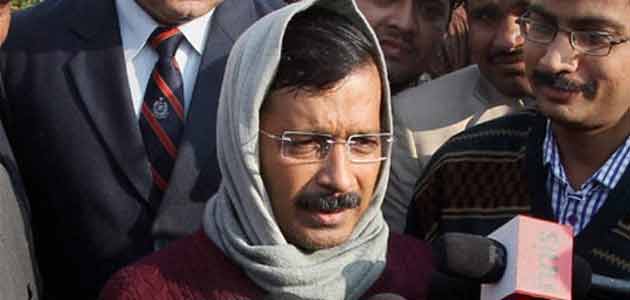 NEW DELHI: Aam Aadmi Party chief and Delhi's youngest chief minister Arvind Kejriwal announced on Saturday that he would not accept the two big houses allotted to him at the heart of the city.
The CM said he has been receiving a large number of calls and messages from people around the city including his friends and well wishers, who asked him to forego the big flats which would contradict his party's promises to live a common man's life if voted to power.
"Since yesterday my friends, supporters have been calling me and sending messages saying I should not move into the five-bedroom flat. So, I have decided to forego them. I am asking the government to look for smaller accommodation for me," he said at a party strategy meeting.
Kejriwal will function from his Ghaziabad residence till he gets two smaller houses elsewhere.
The CM drew flak from BJP MLAs on Friday in the Assembly for not practising what he had been preaching, and wasting public money for his own luxury.